CLH Clean Harbors – Removing Treating Cleaning
What does Clean Harbors do?
Clean Harbors is North America's leading provider of environmental, energy and industrial services. Through its vast network of service centers and waste management, treatment and disposal facilities, Clean Harbors provides a broad range of services. Services include hazardous material management and disposal services including the collection, packaging, recycling, treatment and disposal of hazardous and non-hazardous waste, and a wide variety of environmental cleanup services on customer sites or other locations on a scheduled or emergency response basis. The company also offers industrial and specialty services, such as high-pressure and chemical cleaning, decoking, material processing, as well as industrial lodging, exploration and directional boring services.

Clean Harbors' Safety-Kleen subsidiary is a leading North American used oil recycling and re-refining, parts cleaning and environmental solutions company for small quantity waste generators, and has the largest re-refining capabilities of used oil into base and blended lube oils. Safety-Kleen provides a broad set of environmentally-responsible products and services that keep businesses in balance with the environment. Learn more at Safety-Kleen.com »
FLR Fluor Corporation – Construction – Building Temp Structures
Fluor Awarded FEMA Contract to Support Disaster-Related Operations in Texas
September 16, 2015 04:04 PM Eastern Daylight Time
IRVING, Texas–(BUSINESS WIRE)–Fluor Corporation (NYSE: FLR) announced today that the company has been awarded a contract by the Department of Homeland Security's Federal Emergency Management Agency (FEMA) to provide architectural and engineering services to support disaster-related operations in Texas following the severe thunderstorms, tornadoes and flooding that swept through the state in May.
"We are proud to be part of this important humanitarian effort"Tweet this
Fluor's contract is one of two task order contracts announced by FEMA for disaster response services in Texas. The contract was issued under the Architects and Engineers Technical Assistance Contract, which carries out the statutory authorities of the Robert T. Stafford Disaster Relief and Emergency Assistance Act. The contract has a six-month base period with an additional six-month option period. The undisclosed contract amount will be booked in the third quarter.
SERV Service Master Global
Removing Water
Demolishion
Drying Structures
Mold Removal
Sanitaion
XYL Xylem Dirty Water Out – Clean Water Ing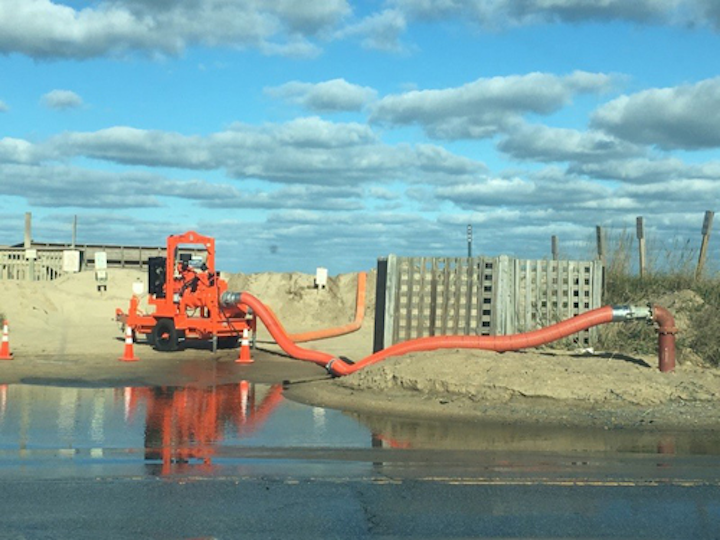 Home Depot – Material Supply
People need to fix the roof, drywall, insulation pipes etc.
WTI Oil Could go up…
even though refineries might not be wiped away. The workers are probably not going to be able to go back to work any time soon.
15% of US oil Refineries shut down
Generators
Generac Holdings GNRC ( largest producer )
Polar Power Inc POLA
CleanSpark
Everyone who isn't Facebook, Twitter, YouTube or Snap seems to want a piece of TikTok.
Chinese tech giant ByteDance may be ready to give up its control of TikTok after all, with a new report saying the social networking app's sale may be finalized within the next couple of days.
A deal for TikTok's North American and Australian operations is expected to be announced "in the coming days," CNBC reported Thursday, citing sources who wished to remain anonymous. So far, Microsoft, Oracle and "a third US company" have made bids on TikTok, CNBC added, noting that retail giant Walmart said it's teaming up with Microsoft for its bid. The report also said TikTok's US, Canadian, Australian and New Zealand business are valued at up to $30 billion.